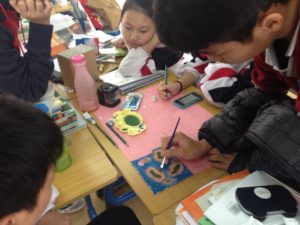 By Peace Post Staff/ Image: Christopher Cottrell
UNICEF Hong Kong is holding a youth drawing competition this Sunday, May 7.
The "Little Artists Big Dream Draw Competition" takes place at the Central Lawn, Nursery Park of West Kowloon Cultural District. The idea is to make amazing art for mom's a week ahead of Mother's Day, which falls on May 14.
Funds raised from the event support UNICEF's "Cash Transfers for Deprived Children Project" in China. According to UNICEF HK, "The project helps improve maternal and child health by providing cash subsidy to pregnant women living in poor and remote areas, so as to encourage them to access health services, such as antenatal and postnatal check-up, giving birth in hospital and medical care for mothers and infants."
They further state, "This can also reduce the number of preventable maternal deaths from pregnancy or childbirth related complications, and give every child a good and healthy start in life."
For more information visit: www.unicef.org.hk